W
hen designing a Hobless Shower from the very start of a project defining the area to be tanked (waterproofed) is key to overall success of the project. Hobless showers or no dam showers (no curb etc) as they are called in the USA are wonderful features in any home.
Hobless Shower - Australia
These showers can use a linear style or trench drain or simply a standard square or round point drain. The planning and the steps required with each vary slightly so when building your new home make sure you understand the complete project.
I have been studying up on my Australian building codes and have found a few great construction shots that showcase some very clever advanced steps. Us tile guys need space to work. By space I mean lack off. When the floor needs to move seamlessly from one room to the next having a negative void where the bathroom will be makes it easy to build these Hobless Showers.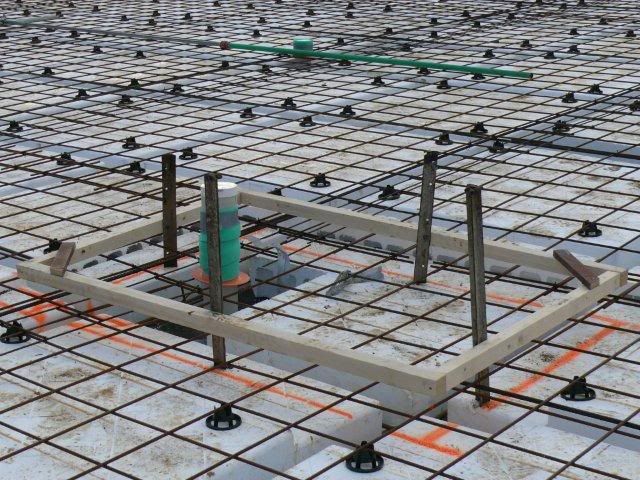 Hobless Shower Rebar Work and Form Photo by Staffy 13
You can see here in this photo that the builder is preparing a form around the shower area. Notice the orange spray paint outlining the perimeter of the shower space. This simple step opens the doors to so many possibilities down the road and simplifies the process of building a no dam or hobless shower.
Hobless Shower Concrete Pour Photo by Staffy 13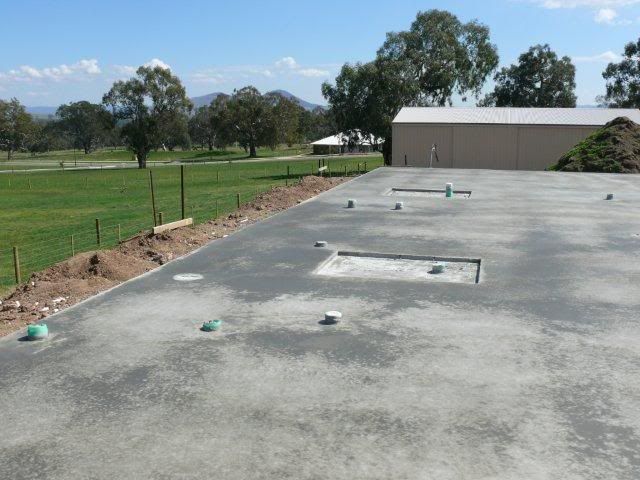 Hobless Shower Construction Photo by Staffy 13

This is a new slab and starting to cure. Anywhere you plan on having tile and using waterproofing (tanking) products ensure that the use of sealers and accelerators is skipped. These typesof products can wreck havoic on the bonding of the different adhesives.
A finished no-hob shower.
These showers can easily be built here in North America just as easily as they are in Australia - you just need a little planning. If your designing a new home and want a little more help with your build please consider calling me before you get to far ahead. With a little planning I can help you with a few pointers and work with both your local designer, builder and architect to ensure your dream shower is in fact possible.
Please call me or email anytime to discuss this. Don't forget to ask me about how to get one hour of free design. Thanks for visiting.
For more planning tips visit me on Houzz.com
Here are a few fine examples of a Hobless Showers I found on Houzz.com
Use the little arrow keys to change the photos and see all 21 pictures
Or Click on the photo to jump to full screen on Houzz.com
Update August 8, 2013
I had a nice chat with a builder on B.C.'s coast about this hobless design and with a 45 minute call got him I hope headed in the right direction for his build. The final size of these negative voids is determined by a few factors. Type of drain and waterproofing measures factor into the planning. If you would like to discuss your job in detail please call me. I have a donation feature now here on www.no-curb.com so please feel free to make a donation. Info is on the top left of each page.